Any of you who have visited a Disney theme park will probably be familiar with one of their most enduring rides, It's a Small World?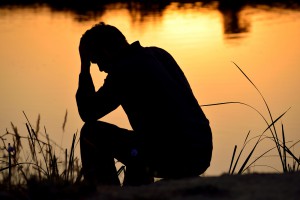 I could write a whole blog post about why that particular ride and its music does my head in. There are hundreds of gyrating Chucky mini-me's but then there is the song. This is played on an endless loop and by the time you exit the ride you will be infected with one of the most annoyingly successful ear-worms of all time. Decades after first experiencing it, I only have to hear the first four words or the equivalent four notes of the music for my brain to go into Small World melt-down.
In fact the message of the Sherman Brothers song is wonderfully positive one It's a world of laughter, a world of tears. It's a world of hopes and a world of fears. There's so much that we share that it's time we're aware. It's a small world after all.  So where am I going with this? Well thanks to the current pandemic my world has become very small indeed and it really is doing my head in. Clearly it's not just me because I am seeing messages every day on social media, mainstream media and in (socially distanced) face to face encounters, all of which seem to indicate a growing tidal wave of mental health issues. Pre Covid there were estimated to be around 800 million people globally affected by mental health issues, of which  around 16 million are in the UK. By June, The UK Office for National Statistics was telling us that one in five of us were experiencing problems related to mental health. Things are no better on the global scene with a recent scientific study from Harvard showing that we are on course for a far greater problem than that which followed the 2008 financial crash. That resulted in a spike in the number of suicides recorded and marked rise in substance abuse, the so called "deaths of despair".
Thanks to the Covid pandemic there are an ever increasing number of issues affecting large sections of the community. School closures and working from home have had serious consequences for individuals and families alike. Teenagers followed exam troubles with the worst possible start to their university careers. Then there are the travel restrictions, employment instability and income security, social exclusion, marital stress, domestic abuse and separation from elderly or isolating loved ones. On top of all that there is the basic fear of getting infected with the virus itself.
For those of us of a more gregarious nature, no amount of Skyping or Zoom meeting can replace the stimulus of face to face interactions. As someone who is very much a "people person" life has become very stressful because the world which feeds our needs has suddenly become very small indeed.
Despite frequent calls for parity between physical and mental health provision and despite political promises made, mental health provision remains very much the poor relation. With huge demands being made currently on the physical health sector the chasm between physical and mental health is wider than ever. Where there has been help and support it usually comes in the very narrow process of "diagnosis, doctors and drugs".
We currently see little or no political will to recognise or respond to this burgeoning problem. Our Prime Minister has tried to emulate the spirit of Sir Winston Churchill and he has even written about how the great man turned to work in order to fight off the 'black dog' of his depression. It is true that such a sense of purpose can be good for one's mental health. What's also true is that providing a mental  health care system which supports us in times of need, would also act as a solid foundation for that sense of purpose.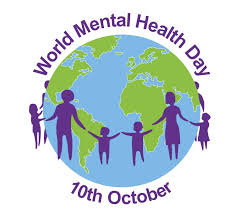 The Pandemic has brought us to a crossroads. We could just try to carry on as we did before whether it is the NHS, schools and universities, or working conditions. On the other hand we could see this as a rare opportunity to completely overhaul those systems and institutions making them more relevant to a post-covid, 21st century world. In the case of mental health we need to fully integrate it into our health and social care streams. We need to reframe our approach to mental heath support. As a starting point it would do no harm to look at and learn from the the many amazing charities who are currently working so hard to deliver under-funded support to those in need.
We are less than a week away from this year's World Mental Health Day. Lets get talking about this, talking in order to help on an individual level but also talking to the policy makers before they are overwhelmed by the level of need and unprepared for it!