As you know, respected readers, I love reading feedback from my blogs and I use it to influence future blog topics too. I have had requests for a great many subject specific blogs; Twitter for teachers, for academics, for coaches, for teenagers etc. One area of interest to several correspondents has been Twitter for writers/authors and for that I know a writer who could give the subject a better treatment than I could. What is more Gentle Reader, you have met him before!
Back in September I wrote a blog about inspirational, aspirational young people (Our Promise for the Future) and Sean was one of the young people that I highlighted then. Sean is a driven and aspiring young writer nearing completion of his first Young Adult novel. As a focussed user of Twitter he is an obvious choice to write about it and I proudly welcome him to the growing list of guest bloggers on here.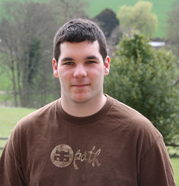 Guest Blogger: Sean Wills
If you spend any time at all browsing through the blogs of editors, agents, and other publishing industry professionals, you'll come across the same piece of advice for aspiring authors time and time again: build an audience before you're published. Having a viable 'platform' before you secure a book deal may not be strictly necessary when you're starting out as a professional writing career, but it definitely is necessary if you want to have any chance of making a living at it.
You can never start your platform-building efforts too early, and the most important tool you can use to gather an audience is (of course) social media. But remember, as an unpublished writer, you have nothing to sell. Even if using social media as a direct-selling method for your book was a good idea (and it isn't!), you can't do that until the book is readily available.
What you're selling, then, is yourself – your opinion, your humour, your reviews of the latest books or your thoughts on the publishing industry as a whole. In return, readers are willing to devote a little bit of time every day to following your updates and sharing your name with their friends, increasing your built-in audience for when your book is finally ready for sale. If you get the right audience behind you, there'll be no need for you to ever direct-sell to them; they'll be eagerly awaiting the release of your book from the moment you announce it.
Apart from a blog, the most important part of any writer's social media strategy is a Twitter account. Almost all publishing professionals use Twitter these days, very often to communicate with potential clients. Look up well-known agents and editors who work with writers you'd like to emulate, then follow them on Twitter. You'll quickly realise that there's a vast conversation going on between these people. Tapping into it can be a valuable source of information, netting you everything from early news of upcoming opportunities to tidbits on current publishing trends that you probably won't get elsewhere. If you have absolutely no idea where to start, find some big-name publishers in your area of interest and see how many of their editors maintain blogs. From there, you should be able to bounce from one blog to the next (look for blogrolls!) until you find the right people.
Eventually, you'll want to get involved in the conversation. Remember, again, that you're not trying to sell anything at this stage. If somebody tweets about a subject you're interested in, reply to them. Don't try to calibrate your tweets in an effort to get re-tweeted; just be yourself. Fakes are a dime a dozen on Twitter, and you'll be remembered more for having a genuine opinion than you will for desperately trying to get in with the right people. There are many, many writers out there who built up an audience by reviewing books or writing pieces for well-known websites or even just being a social media 'personality'. Twitter is an absolute must if you want to go that route.
Eventually, of course, you should try to get noticed (you're platform-building, remember?). This is where FIRE comes in. Make your tweets Funny, Interesting, Relevant, and show your Expertise. It also pays to know about what's happening in the industry at large. Guaranteed hot-button issues include bias in publishing, bestselling memoirs that turn out to be fiction, and whether e-books are going to kill print publishing. (Warning: be prepared for a drawn-out argument if you decide to jump on that last one…) This is where having a blog connected to your Twitter account comes in handy, since a well thought-out blog post about an important topic can get a huge amount of attention. A single tweet from an industry professional with thousands of followers will get you a lot of new readers!
It's also worth pointing out that Twitter is an absolute must for self-published writer. Whether you write fiction or non-fiction, self-publishing means forsaking the marketing budget and skills of a traditional publisher. It's entirely up to you to market your book, and that means using social media effectively.
Apart from boosting your audience, getting involved with Twitter can be a fantastic way of socialising with other writers. Working on a book or a novel can be a lonely experience, and it's heartening to know that there are other people out there going through the exact same trials as you. One of the first things I learned when I went in search of other writers online was that I wasn't the only one crazy enough to think writing is a viable career – there are tons of other people doing the same thing, and they're all eager to talk about it. So get out there and join the conversation!
You can follow Sean at his personal blog, or follow his reviews at the Intergalactic Academy.