Today I'm going to look at the very specific issues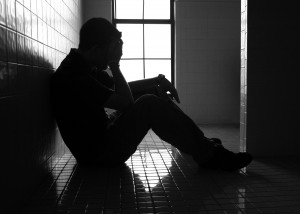 of mental health in the gay community. First, let me say that when looking at anxiety, depression and suicide in men I could have chosen any one of the number of sub-groups. These days it would be easy to single out black men, Asian men, Muslim men, military men, transgender men, young men, old men, married men or fathers etc. Each of these groups has specific issues and needs, and all do need attention. I chose gay men because that is the area that I feel most qualified to address. I will include bisexual men in this, although I am in no way endorsing the notion that they are really undecided gay men.
Of course for women, read all of the above too!
Recent victories in equality can lead many people both gay and straight to think that the gay cause is winning. That may be true in some areas but there is no room for complacency yet. Several recent studies confirm that LGBT people are much more likely to suffer from issues of anxiety, depression, self-harm and suicide. Some studies show as many as half of all gay men having at some point contemplated suicide and almost half of those have actually attempted to kill themselves.
We have already examined the mental health issues encountered by men in general. We've also looked at many of the factors preventing men from admitting to the problems or seeking help for them. Our health services are failing to meet the needs of the population in general with regards to mental health issues. With gay people already feeling that their needs go unmet, those with mental health issues just have their worries amplified.
Surveys and studies carried out over the last five years or so have shown many results in common. Lists of the causes of depression in gay and bisexual men are very similar both in content and in the rankings of the issues. Many of the factors are not unique to gay men but some of them definitely are.
Very few people would list only one causal factor and as mentioned last time, there is more likely to be a toxic cycle of factors all feeding into the problem. The top scorer from most studies seems to be that of low self-esteem, closely followed by relationship issues and feelings of isolation. Low self-esteem can take many forms but in young gay men it is often related to concerns about body image and 'fitting in'.
Working our way down the list the next group of issues include sexuality, finances, employment and homophobic bullying. Although it is usually young gay or bisexual men or teens who suffer directly from bullying, its effects can linger into much later life. There may in fact be lifelong anxieties which often lead to poor relationships, addictions and in far too many men, to suicide.
A third group of factors include sex, difficulties with coming out, other forms of bullying, family rejection and living with HIV/AIDS. Some of these are clearly related to each other and there are for example, still far too many homeless young LGBT people who have been rejected and turned out by their own parents.
The final group covers a wide range of factors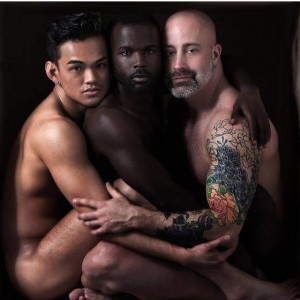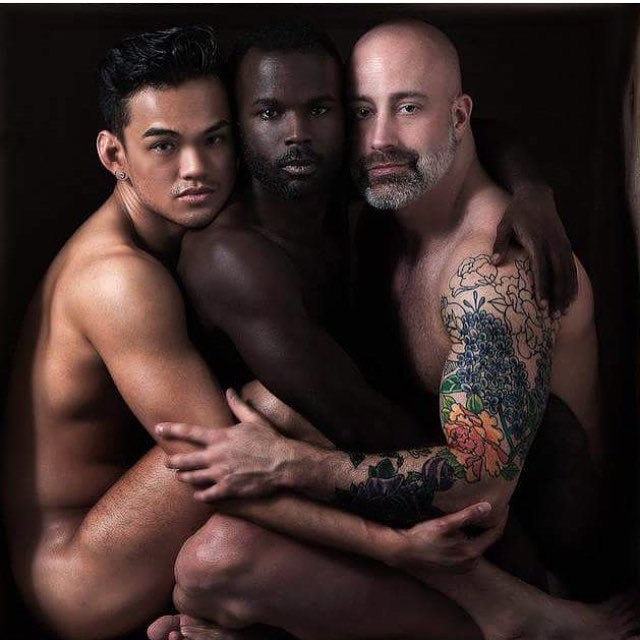 from the death of loved ones to prejudice and even rejection by the gay community itself. This group also includes alcohol and drug addictions, fear of HIV infection and religious reasons.
Rejection by the gay community may seem a surprising factor, but ageism, racism and the prejudice against bisexual men all feature in this and the victims often describe feelings of invisibility in gay settings or groups.
I have already talked about the cultural pressure which leads to perceptions of weakness or of diminished masculinity in depressed men. This is a much greater issue for gay men. It's not particularly to do with any overtly anti-gay behaviour, but comments like 'man up' or 'grow a pair' cut much deeper for gay men. Many are already struggling to have their masculinity accepted and feel that any admission of mental illness will be seen as simply stereotypical.
Many men already feel that seeking help with their problems will be seen as an affront to their masculinity. For gay men it may form a solid barrier to treatment.
For young men in particular, gay culture can put a lot of pressure on them to conform. This can be the peer pressures of fashion, body type, socialising, alcohol consumption, drug taking, hobbies and sexual behaviour. Any of these areas can lead to problems, but together they can add up to a very destructive cocktail.
The toxic cycle of peer pressure can also lead to money problems, eating disorders, feelings of inadequacy and stress. If unchecked and untreated, any of the factors mentioned so far can precipitate problems in the daily lives of anxious gay men just as it does in the heterosexual world.
Social anxiety and isolation, self-isolation, panic attacks, mood swings, inadequacy in the workplace and at home, insomnia, promiscuity and addictions are all signs of trouble. The toxic cycle means that these manifestations will all deepen the depression over time and become self-fulfilling, possibly to the point of self-destruction.
Having laid out a lot of background detail to the challenges of anxiety depression and suicide in men it's time now to move on. Next time I will take a look at some options for help, support and treatment. I will also include some insights into my own battle with depression in the hope that all others may benefit from my recent experiences.