Why are so many men suffering and dying in silence?
Much has been said recently about mental health being treated as the poor relation when it comes to policy making and provision within the health services. Here in the UK we have become used to high profile, high-impact campaigns to combat such challenges as obesity, smoking and pollution, cancer and even safe driving. Depression and suicide get almost no attention from policymakers but this needs to change.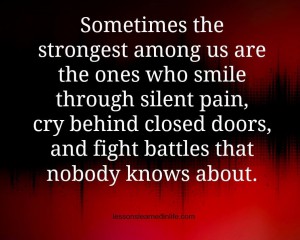 In 2012 there were 5,981 suicides recorded in the UK. Of these an astonishing 75% (4,590) were men. The latest confirmed figures that we have were for the following year 2013 and they were equally if not more shocking. During that year 6,233 people in the UK took their own lives and while the number of women committing suicide has shown a steady decline in recent decades the same cannot be said for men. The numbers of men taking their own lives has risen markedly. In 2013 its share of the total had gone up to 80%.
Suicide is now the biggest single cause of death for UK males below the age of 50 and that 2013 figure was the highest rate for middle-aged men in over 34 years.
Reading recent polls and research papers I get the impression that we are experiencing a perfect storm of factors fuelling a crisis in masculinity. Many men are going through catastrophic life experiences but feel unable or unwilling to seek help to resolve them. Factors may include the economic downturn, bereavement, job loss, divorce, return from war, bullying, prejudice, loss of the bread winning role, access to their own children, loneliness, or even the simple pressure of peer expectations.
Is it biology or society which leads to this difference between men and women? In fact women are more likely to suffer from depression but they are far more likely to seek help with their problems. Men on the other hand are more likely to suffer in silence,shackled by such stereotypical norms as laddishness, stiff upper lip and 'manning-up', they are seeking the ultimate escape. Outdated ideas of masculinity are killing our men. It is clearly a cultural problem and not a biological one.
I originally set out to put together a blog post about the rising problem of depression and suicide in young gay men. I soon realised that the problem was much bigger than that. Following this introductory post I will be returning to the subject to look at some of the causes of male anxiety and depression. I also do still intend to look specifically at depression in young gay men. Finally I will look at options for change.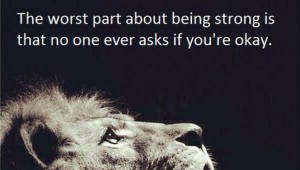 Many of the factors driving depression are external but the problems become internalised. Even where bullying is a factor this is seldom as strong as the self-stigmatising that goes on within. The very act of seeking help becomes a factor in the depression. Admitting the problem is seen as a weakness and a failure to live up to the accepted mythology of manhood. Too many men stay silent in that silence all too often kills them.
Coming soon: What is depression and how do you recognise it?