Having talked about some of the typical ways that depression can manifest itself in men, it's time now to assess some of the causes of anxiety, depression and suicide.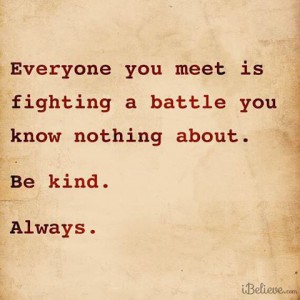 There are many factors which can lead to depression and a lot of research has been done to prioritise these. In truth, however, it is clear that because men hide the problem for so long they end up with a whole cocktail of issues contributing to the illness. There may indeed be one major factor or one may rise to the top of the whole depressing mess. Of course it may be that after a long slow build-up of issues, one will reach the tipping point, leading to either a cry for help, a breakdown, or even attempted suicide.
Most surveys come to the same conclusion with the same two factors at the top of all their lists: relationships and economic factors consistently get blamed for depression. Of course, either one of these can also feed into the other and they often go hand-in-hand.
A recent study by academics from the universities of Bristol, Oxford and Manchester show a link between the economic dip of 2008 – 2013 and an increase in mental illnesses and suicide rates.
Another study by the Samaritans shows that people in the lowest socio-economic circumstances are ten times more likely to commit suicide than those in the most affluent. Poverty has no gender boundaries, but it seems that it is men who are more likely to kill themselves if they are poor.
Naturally, wealth is often linked with employment. In the 1990's those most at risk were men in their 20's. These days it seems that it is men in their 40's who are most at risk of suicide. There has been work done to examine the long-term consequences of unemployment in the younger age group. Some say that this may lead to economic 'scarring' with lingering problems such as higher rates of unemployment, long-term unemployment and reduced earning opportunities later on.
It strikes me that the men who were at risk in their 20's are now the same cohort who are killing themselves in their 40's. At the time of writing I could find no research on this point but I cannot help thinking that it may be relevant.
Unemployment is regarded as the second most likely cause of tipping men into serious depression. Research shows that one out of every seven men experiencing unemployment will develop some kind of depression illness within six months of leaving work. Loss of a job may of course be aggravated by a whole list of attendant issues. For a man, his job may be a source of power, giving him the means to be in control of his life. If the period of unemployment lasts for a while, that feeling of control will slip away along with the income, the company car and the camaraderie of the workplace. Of course as depression deepens the job prospects may also diminish and you are now in a toxic cycle of unemployment and depression feeding on each other.
Relationship issues come top of every study into causes of depression. Collapse of a marriage or other significant relationship, even close family relationships, are the single most likely cause of anxiety, depression and even suicide. This is a huge and complex topic which I can only skim the surface of here.
Traditionally, men have considered themselves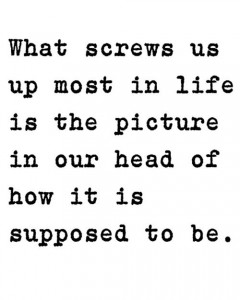 head of their family, not just as the breadwinner but in the way that they control the lives of their family. Maybe it's not surprising that is often the woman who instigates separation and even divorce. This undermines the perceived status of the man and so depression is more common in men who are separated or divorced. Of course just as with the side effects of unemployment, divorce has its own additional problems to. The need to relocate, loss of contact with children and shortage of money will also create their own toxic cycle.
Of course there are many other challenges which can lead to depression. Retirement carries with it many similar feelings to unemployment. Having a job can also be just as depressing as losing one. This can very quickly become a toxic cycle of not coping leading to depression, which leads to coping even less and so on.
We should not ignore pregnancy or childbirth either. Postnatal depression is well documented in women but it is also a recognisable trigger of depressive illness for one in ten new fathers. Of course becoming a father is generally a good thing and celebrated but it is also one of the biggest lifestyle changes that you will ever experience. Some of the side issues here include lack of sex in the first few months due simply to tiredness, but also the young husband may feel that for the first time he is taking second place in his partner's affections.
A serious cause of anxiety for many men is living with illness. Having a serious illness, waiting for treatment, living with chronic ailments (cancer, arthritic pain, HIV/Aids, dementia etc.) can all cause stress and depression. Living with the illness of a partner, family member or friend can have the same result.
These days we cannot ignore the issue of post-traumatic stress disorder being suffered by a growing number of young soldiers returning from war, but also by the survivors of civilian terrorist attacks. To this modern phenomenon we should now also consider the many millions of refugees displaced by conflict, losing homes, work and even family in the process.
Sexual problems can of course also contribute to male depression or can become a side effect of it.
This final comment segues into the next part in this series where I intend to look in some detail at the specific problems of depression in gay men.