How did you get on with the analysis of your financial personality last time? I promised that we would look at these personality types in more detail, so here goes:
If you scored mostly '1' then you are: The Perfectionist
You have to be sure that you are always doing the right thing in the right way and at the right time. These are admirable qualities, but if you adopt a more flexible attitude you will be able to open up choices you may not have otherwise considered. Solid financial planning designed to meet your specific needs can help you towards a more prosperous and stable future, which should allow you a more free and relaxed view of life. "Watch out for being too insular and not considering enough options," says Jo Roberts at NeedanAdvisor.com. "You could easily make the wrong decisions if you believe what the wrong person is saying. Get professional advice."
Mostly 2: The Provider
The world would be a far better place if there were more people like you. There is almost nothing that you wouldn't do to look after loved ones. Engage in some solid financial planning for your unique view of the world. This could not only help you achieve the things you want, but enable you to do even more for others. Be careful of an easy sale: "People know you would rather say yes than offend by saying no," warns Roberts.
Mostly 3: The Achiever
Rely on your pragmatic streak a bit more when it comes to planning your financial future. Sound financial planning requires a patient and methodical approach if you want your money to work as hard for you as you have it. With your financial affairs sorted out you can concentrate on your hectic high-flying lifestyle. "Watch out that you don't go for the latest must have opportunity," Roberts adds. "Only speculate if you can afford to lose your investment."
Mostly 4: The Maverick
The everyday world must seem terribly mundane and boring to someone like you. It's great to have dreams, but focus some of your considerable creative energies on more mundane money matters. Mavericks run the risk of doing nothing because looking after money is boring. "If you don't want to do it, pay someone else to do it for you," says Roberts.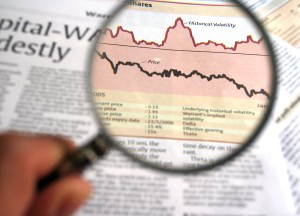 Mostly 5: The Analyst
It is not enough to know how to ensure that your money grows; you have to make the right decisions to allow it to do so in abundance and support you and your interests fully. "You invest reasonable amounts but not often because you spend all your time researching," Colin Jackson, a financial adviser for Baronworth, reckons. "You want to make the sole decision on whether your investments will work, so you'll probably head for anything linked to an index."
Mostly 6: The Sceptic
Very little in life is certain. A well thought-through yet more adventurous investment may be worth considering. It could provide you with some of the much-needed security that is so central to your existence. "You probably take the free advice of at least half a dozen experts then disregard it and put your money in the building society," says Jackson. Is it perhaps worth living a little more dangerously?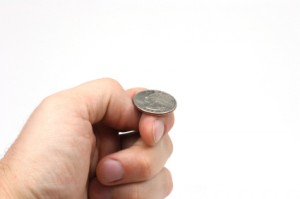 Mostly 7: The Adventurer
It must get very crowded in your house with so many people wanting to hang around someone as exciting and spontaneous as you. Some careful financial planning will let you enjoy life to the full, both now and in the future. "You won't be interested in mainstream investment products for the bulk of your money but would look at something more 'interesting' with the potential for a greater return and risk," Jackson says. You've probably crossed your fingers a lot.
Mostly 8: The Challenger
You are a natural leader with strength, resourcefulness and inner drive. But you can't exercise total control over your environment and people around you. Taking a bit of advice from others may give you a wider perspective and enable you to improve your financial well-being. "Rather than having a portfolio of diversified assets, you will tend to have a collection of products that were good in the past," Alex Pegley, from financial adviser Calculus, says. "You should arrange for a personalised portfolio, setting out clearly defined objectives and reasonable expectations."
Mostly 9: The Deliberator
Money is very important to you, but your quest to achieve balance and avoid conflict could mean important decisions are delayed while you consider all the aspects. Don't dither when it comes to your finances; take positive action for what life has in store. Pegley adds: "you tend to miss the boat and take up things too late. By hesitating, you're unlikely to get enough money invested quickly enough to prepare for retirement, and investments could be overly cautious with restricted investment growth.
As I mentioned last time, no type is the right one or the wrong one. Pat Knightley, who devised this test, points out that we all have flashes of all of these traits, but one will be dominant, especially at times of stress, such as shopping on Christmas Eve in London's Oxford Street. Knightley also says not to panic if you are not happy with the result. "If we always deal with our money in the same way, you will always get the same outcome. Take a step back, think through your approach and things may change."
So far in this series we have hopefully increased your own financial awareness, analysed your financial reality, taken a close look at your beliefs and feelings about money and arrived at some indication of your financial personality. Now it is time to start your new financial journey. Next time we will consider setting financial goals.