"I'm having such a stressful day!"
How many times a day do we hear that said? With all of our worries about money, work and relationships, many people are having to cope with increased stress levels. As a Life Coach I get asked about this more than any other challenging situation. A coach will be able to help you manage your stress or even to harness it so that it helps you. There are also a great many things that you can do to manage your own stress.
Some stress is very important to us. We need to be stressed to some extent in order to drive us on towards our goals. This healthy stress can appear as excitement or enthusiasm, enabling us to achieve goals or meet deadlines. Positive stress is what lifts us out of our comfort zone and gives us the power to achieve greater things.
The negative side of this is not so much stress as distress! This occurs when you become overwhelmed by whatever challenges you are facing, the enormity of which can drain your energy. If not resolved through coping or managed intervention, this distress can lead to anxiety or depression along with a wide variety of physical manifestations.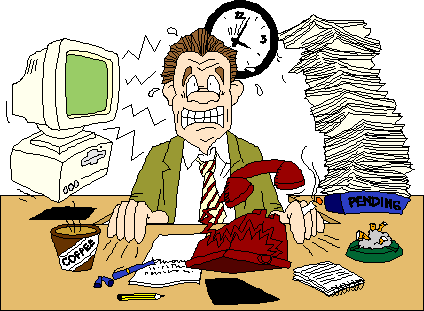 There is clear evidence that the number of prescriptions for anti-depressant drugs such as Prozac have risen dramatically in recent years. It has been suggested that economic problems are fuelling this rise in depression, since GPs and charities are increasingly seeing people struggling with debt or job worries. Ironically, this increase has occurred alongside government initiatives to increase access to the kind of talking therapies that should in theory reduce the need for prescription drugs. Therapists are increasingly turning to elements of mindfulness in an effort to equip their patients to partially manage their own problems.
Stress is a well researched and well understood state triggering neurological and biochemical processes in the body. These changes must be reversed to defuse the stress and if left unresolved it can cause long term damage to both mind and body.
There are really only two ways to reverse the effects of stress, and 'working through it' is not one of them! Firstly, exercise can kick start the body's return to its unstressed state. Secondly, and not surprisingly, good quality relaxation (including sleep) is a great treatment.
You can develop some simple stress management skills that will come in useful even when you aren't stressed:
EXERCISE – This has so many benefits. Since stress triggers the primitive 'fight or flight' response in our bodies, it makes sense that physical exercise would reverse the process. Many experts agree that regular exercise is a great tool to manage stress. Alongside this, it is important to eat well. During times of stress the body needs the right fuel, but it is in times of stress that we all too easily slip into bad habits such as eating fast food 'on the run'. Some may rely on alcohol, smoking or even drug taking to ease tension. This may help in the short term, but substance abuse actually induces stress and reduces the bodies ability to bounce back.
RELAXATION – The body does have a natural antidote to stress called the relaxation response. The biochemical benefits of relaxation are a sense of calm and well being which can easily be triggered by any one of a number of relation techniques. Simple breathing exercises in times of stress can help enormously. It is important to build relaxation into your schedule. Listening to calm music, reading a good book, spending time with loved ones or pets, working on a hobby, or having a soak in the bath can all work wonders. Mindfulness meditation has been shown to be of great benefit and I will return to this in another blog.
The most important relaxation tool of all is good quality sleep.
Don't underestimate the value of doing nothing, of just going along listening to all the things you cant hear, and not bothering.
–Pooh's Little Instruction Book. Inspired by AA Milne.
There are many other techniques to help manage stress. Learn to say no, or know when to seek help with a task or challenge. Be realistic in your expectations of yourself and others – nobody is perfect.
A positive mental attitude can help a lot, so watch what you are thinking and modify your attitude. Develop a sense of optimism and learn to put your causes of stress (stressors) into perspective. One way to do this is to grade your stress on a line from zero to one hundred. Right now your email inbox may be a major stressor but, imagine instead that you are a victim of the Nepalese Earthquakes or living in a war zone such as Syria or Iraq. Where do these sit on your line? 90 to 100? Now where does that full inbox sit – less than 10?
Another approach with this is to look into the future. How much will the contents of your present email inbox matter in five years time?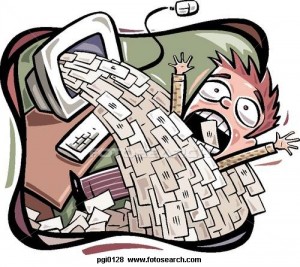 Stress is a huge challenge for many people. If ignored, it can shorten your life at least as much as heavy smoking! However, it is  easy to manage and control before it deteriorates into physical illness, depression, or mental illness.
There are many examples out there of people who have overcome extreme stress, but if you want to be inspired by an outstanding example I recommend reading Man's Search For Meaning by Viktor Frankl. Frankl was sent to Auschwitz during  The Holocaust, and writes movingly about how the attitude of hope can overcome the most extreme forms of stress. I wrote a review of this book for The Coaching Academy online Magazine which you can read here http://www.timorahilly.co.uk/?p=592 When you read his words your problems will suddenly become very small!
If you have any questions or would like any help just contact me at anytime.