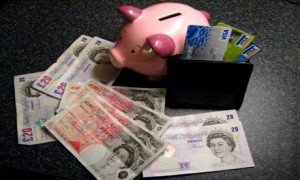 I am writing this on 'Blue Monday'. Statistically-speaking, today is apparently the most depressing day of the year. A major contributor to the cloud of angst hanging over the day is that, by now, you will have started to hear the heavy thud of overloaded credit card statements landing on the doormat. Christmas has been and gone, but the overspending is just now becoming a reality.
In these austere times, if we are going to remain financially solid, then we need to develop an awareness about our relationship with money. Over the coming weeks I will attempt to light the path to financial health and wellbeing. We will develop an awareness of your current financial reality, examine your beliefs about money, uncover your financial personality and then set some financial goals.
I am not a financial advisor and so will not be telling you what to do with your money. That is quite rightly the job of qualified and regulated professionals. What I hope to achieve is to leave you with a much better understanding of your finances and some options with which to arm yourself before talking to any financial professionals.
The Financial Journey
For many the gulf between their financial reality and their financial ideals is vast. When asked about ideals for the future, many people will say "financial freedom", but do we really know what that means to each of us? Vagueness about the future often comes from only having a vague understanding of the current reality, so let's start there.
Financial freedom starts with clarity about your current financial situation.
Ask yourself these questions, but be honest. You don't have to justify your answers to anyone but yourself. You may have learned to describe a brand new shiny pair of shoes as "What, those old things?" and get away with it, but here you need to be honest with yourself.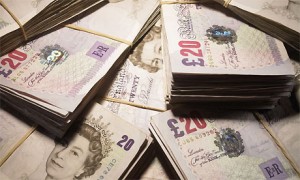 1. Who takes responsibility for managing the finances in your household?
2. Can you easily lay your hands on all your financial information?
3. How are decisions about major purchases or investments made in your household?
4. How much debt does your household have?
5. What percentage of your household expenditure is allocated to debt repayment each month?
6. How long will it take to clear your household debt (excluding mortgage) at your current monthly repayments?
7. If you are in a shared financial relationship, do you hold individual investments or is everything joint or in you partners name?
8. Are you planning/hoping for an inheritance or windfall to provide for your retirement?
9. If you have a mortgage, what interest rate are you paying?
10. If you have a credit card debt, what interest rate is your lender charging you?
11. How many months' safety/emergency money do you have easily access to?
12. If you were fired or couldn't work tomorrow, how long could you live before running out of money?
13. What does APR mean?
14. What is compound interest and why is it so powerful?
15. At what age do you plan to retire?
16. How much are you saving for your retirement each month/year?
17. Have you ever tracked all of your spending for a month?
18. Does the thought of tracking your spending frighten you?
19. Do you ever lie about how much things cost?
20. Do you ever hide new things and pretend you've had them for ages?
21. Do you know the level of life assurance you should have and have you bought an appropriate policy?
22. Do you have a will?
23. Does the word 'SALE' in a shop window act on you like an aphrodisiac?
24. Do your purchases just seem to happen, or do you plan ahead before going shopping?
25. Do you order takeaway when you have the ingredients to cook at home?
26. Have you ever left your credit card at home on purpose and gone shopping only with cash?
27. Does the possibility of accumulating money excite you?
28. Do you keep the money in your savings account sacred and use only you current account for living expenses?
29. Do you put money in your savings account before you buy those little treats each month?
30. Have you set yourself an annual savings target and do you stick to it?
31. If you are in a shared-finances relationship, do you avoid talking to your partner about money, because "it's too stressful"?
32. Do you expect the Government to cover all of your Health and Welfare costs into your dotage?
33. Do you think you are too young, or too old, to start contributing to a pension scheme?
34. Do you know how much those shop-bought coffees add up to every week?
In part 2 we'll look at what your answers mean and examine your beliefs about money. If you have Twitter, you can follow all of my finance-related Tweets at #WealthHealth!