As the third Monday in January, today is designated as Blue Monday, the most depressing day of the year.
Following all the merrymaking in December, January is usually cold, grey and bleak. You set off to work in the dark and you return home in the dark. All the overspending and overindulgence of Christmas starts to come back and bite us. We attempt to eat healthy, spend less and drink little. The credit card bills are dropping through the letterbox and the rest of the month still seems far away. Energy levels are low, sadness and depression descend and a lack of motivation puts paid to those resolutions, thus adding guilt to the mix.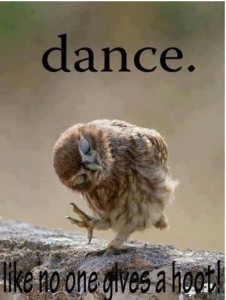 This is no time for lectures so here are just a few simple ideas to inspire you to rise above the gloom:
Keep those resolutions simple, realistic and achievable.
Make the most of any natural light by going out for a lunchtime stroll.
Eat a balanced diet avoiding short term stimulants such as coffee, sugar or alcohol.
Get plenty of good quality sleep.
Build some physical activity into every day.
Change your physical environment at work or at home. Avoid shadows and work near windows.
Get creative. Write, draw, paint, colour, sew, knit, craft, dance, SING!
Engage with others. Listen more than you talk. Laugh a lot.
Have music in your life.
Read for enjoyment, for relaxation, for development.
No Day HAS TO BE blue!