A couple of weeks ago I talked about some simple techniques for focusing the mind (Season of Mists and Mellow Fruitfulness) Those techniques took advantage of nature and the beautiful Autumn season. Today I want to describe a simple, easy to master, technique which also dispels the notion that you need to set aside long periods of time for mindfulness meditation.
The Three Minute Breathing Space.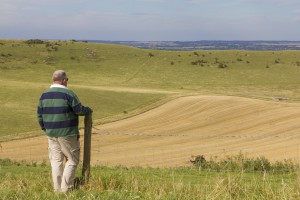 First minute: First of all you need to focus on your location. Whether you are sitting on a cold garden bench or a warm fireside chair just pay close attention to where you are and what bodily sensations you are feeling.
Second minute: Now shift your attention to your breathing. Be aware of it but if your mind wanders (perfectly normal) first acknowledge where it has drifted too and then gently pull it back to the present moment.
Third minute: Once your attention has settled on your breathing, the next minute is spent moving your attention to the effects of your breathing has on your body as a whole. Notice the feeling of your lungs filling and emptying and the way that you chest and ribs expand and contract.
That's all there is to it. Three minutes of your time and a breathing space just for you. Let it become a regular daily activity. Go on, give it a go.