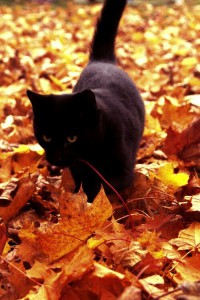 Every year at this time I hear the big debate start up. No it's not about calling it Autumn or Fall, it's about when the season actually starts. Well the answer is that there is no one single answer. In fact there are three valid options so take your pick.
First is the meteorologist's option. Our weather forecasters like to divide the year into four equal portions of three months each. That means that their Autumn starts on 1st September and runs to 30th November. This is not chosen for any particular scientific reason but rather because meteorology uses a lot of comparative statistics and the fixed seasons allow direct comparisons with the same seasons in any previous years. Most people follow this tradition and so from today the summer clothes will be getting packed away and the recipes for soups and stews will be pulled out again.
The second Autumnal option is the more scientific one. Many of the significant events in our calendar are defined by celestial markers, often related to the sun or moon. For Astronomers the Autumn Equinox marks the start of the season and this year that occurs at 02.29 GMT on Monday 23rd September. As its name suggests. The equinox marks the day on which night and day are roughly of equal length. The astronomical Autumn ends with the Winter Solstice in December which this year occurs at 23.03 on Sunday 21st December. This is the shortest day of the year and marks the start of Winter.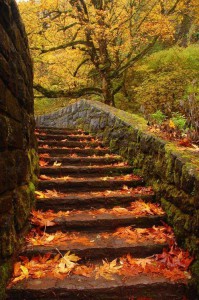 The third option is a much more fluid one and is based on the study of phenology. This looks at periodic plant and animal life-cycle events. It is those changes in the natural world which define the changing season. The colouring of the leaves and the ripening of Autumn fruits and nuts. This is a much more personal definition and as such is not fixed by the calendar. The average tipping point for these features is usually in mid-September but since it is based on observations in nature, it varies from year to year. The long term trend also shows a shift in the seasons due to climate change.
Whichever definition you go for, don't see the Autumn as a time to retreat indoors and start your winter hibernation. There are still bright sunny days when you can get out and enjoy the lengthening shadows and the glorious colours. These are the features which have inspired so many artists, writers and poets.