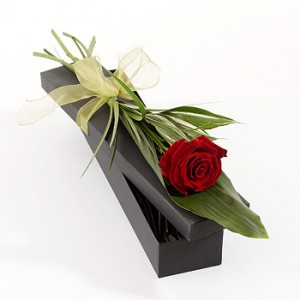 Valentine's Day has come and gone once more. Red roses, chocolates and champagne will have been given es expressions of our affection and devotion to our loved ones.
It's a shame if we need a date in the calendar to prompt us to do that but there is no doubt that setting aside all commercial considerations, the occasion generates strong feelings, high emotions and huge smiles.
Whether or not you receive red roses, you are loved. Do not forget that the person who should love you most is yourself. I am not referring to arrogance or any of the other anti-social varieties of self love but rather a very healthy regard for self, a sense of the real you.
According to Wikipedia:
In 1956 psychologist and social philosopher Erich Fromm proposed that loving oneself is different from being arrogant, conceited or egocentric. He proposed that loving oneself means caring about oneself, taking responsibility for oneself, respecting oneself, and knowing oneself (e.g. being realistic and honest about ones strengths and weaknesses). He proposed, further, that in order to be able to truly love another person, a person needs first to love oneself in this way.
We regularly use terms like self-confidence, self-esteem, and self-care but they are all facets of self -love, which should be as unconditional as our most profound love for another. If we are to know ourselves well we must look honestly at our core values and beliefs. These are profound and deep rooted and they are the baseline against which we measure all of our behaviours and the behaviours of others.
If you were going to write a special Valentine card to yourself, what would you write in it? How would you recognise the high esteem and respect you have for yourself? How would you put your love and admiration into words?
"You can search through the entire universe for someone that is more deserving of your love and affection than you are yourself and that person is not to be found anywhere. You yourself, as much as anybody in the entire universe, deserve your love and affection."
– Buddha
Regular readers of my blogs will know that I believe in putting ideas into action. First, why not write that card to yourself now and declare your unconditional love for YOU? Next, write down at least five things that you could do to express your love for yourself. Finally, choose one of the things from your list and treat yourself to it this week.
Have fun and let me know how you get on.