Do you lack confidence? When we are bombarded with negativity it is easy to wallow in it, either temporarily or over  the long term. Our self confidence can influence every area of our lives from work or study, to relationships and personal success. The way that you see yourself has a huge impact on the way others see you. The more confidence you have, the more others will believe in you and the greater your chance of success will be.
It may seem that many of the things affecting your confidence are outside your control. You may feel the need to get advice from someone else to help you out of this low place. A life coach is a good option as an impartial listener who can guide you towards a more self assured and successful future. There is also much that you can do to improve your own confidence levels and Mindfulness is just one of the many options. Some would say that goals oriented coaching is at odds with Mindfulness and it's focus on the here and now, but I really believe that the two things can work very effectively side by side.
There are many strategies you can try to increase you self confidence. First and foremost, always have clear goals and visualise what it might look, sound and feel like being the new and self confident you. In order to do this of course you need to believe that you can be confident. Identify your limiting beliefs and negative opinions and be prepared to shed them. If you can only see negative outcomes you will simply reinforce you own well developed, poor self image.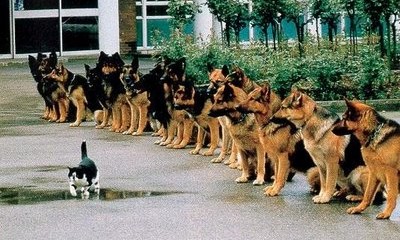 Here are my 10 suggestions for action. Any or all of these will help to reinforce a powerful self image which others will perceive as your new found self confidence.
1. BE HAPPY. Personal happiness is essential to good health and well being. Seek out those things that make you happy and make them happen for you. This can be as simple as a stroll in your garden or park, or even a drink of tea from your favourite cup. Optimism too is a powerful tool that leads to persistence and ultimately to success. Think positively and distract yourself from any grumpy moods by visualising happy memories. Mindfulness meditation can be a powerful facilitator in this.
2. LOOK GOOD. Nobody is more aware of your personal appearance than you are yourself. When you don't look good, your whole posture changes, as does the way you interact with others. Stand up straight, keep your head up and always make eye contact. This will make a positive impression on others and make you feel more alert and assured. Walking faster will also make you look and feel more important. Of course your appearance will also be enhanced by good grooming and good dress sense too.
"Hold your head high. Stick your chest out. You can make it. It gets dark sometimes but morning comes. Keep hope alive."
– Jesse Jackson
3. NOURISH AND REWARD YOURSELF. Do you usually vegetate in front of the TV at night? Why not turn it off and engage in activities that exercise your brain cells instead. Reading, crosswords, Sudoku etc. can all help. Eat well and healthily. Treat yourself occasionally, even if it is to your favourite calorie-laden chocolates. When you do, buy the very best you can and really enjoy the quality and flavour.
4. PERSONAL TESTIMONIAL. Be your own motivational speaker and develop your own commercial. Ever heard of a business tool called the Elevator Pitch? Write your own pitch highlighting your best attributes and strengths. Recite it to yourself (in front of a mirror?) whenever you need to boost your confidence.
5. BE GRATEFUL. Sometimes when we dwell on what we want, our minds start to create reasons why we can't have it and then we start to accept our own weaknesses. The best antidote for this is to set aside time to focus on everything we can be grateful for. Recall happy successful times, great relationships and individual skills. We have all made mistakes and will do so again. Do not judge yourself on the mistakes but how you deal with them. Be careful not to dwell in the past but learn from it.
6 COMPLIMENT OTHERS. When we are in a negative mood ourselves it is easy to see others the same way and we can get drawn into gossip, prejudice and insults. This cycle is easily broken by simply learning to give compliments and praise others. You will become well liked and as you seek the best in others, you will also bring out the best in yourself.
"It is in the shelter of each other that the people live."
– Old Irish Proverb.
Of course our relationship with others can be our greatest source of happiness and contentment. Try showing your friends how much you care about them through small, meaningful acts of kindness.
7. SPEAK UP. Public speaking is regularly cited as the biggest fear for most people, We fear making fools of ourselves but in any group, others will be feeling the same, so go for it and try to say something in every group situation. You will be recognised by others as a leader and you will become a better public speaker.
Likewise, how often at school or in the office do we head for a seat at the back, hoping not to be noticed? Choose the front row, feel more confident and be more visible to the important people in the room, e.g. the speaker.
8. LEARN SOMETHING NEW. Make a commitment to learning a new skill or some new knowledge and devote an hour a day to do it. Find time when you can focus without distractions from family, TV or mobile phone. Knowledge breeds confidence.
9. EXERCISE. In the same way as personal appearance can lift our spirits, physical fitness can have enormous impact on our self confidence. We are all well aware that being out of shape can make you feel unattractive, insecure and can be a drain on our energies. Working out or exercising can help in two ways. We can feel energised, have more stamina and improve our appearance. Secondly, the actual discipline of a regular workout will create a positive momentum of its own which helps in so many ways.
We should exercise daily for 20 minutes, in order to release feel-good chemicals into the blood stream. It is also important to get regular, good-quality sleep and daily doses of sunshine (or at least daylight), especially during the winter months.
10. MAKE A DIFFERENCE. It is easy to get caught up in our own desire and become self-centred. if we turn our attention outward and look at the contribution we are making to the rest of the world, it can distract us from our own worries. This could be helping in your own local community where there are many opportunities to volunteer or it can be in the wider global community. This contribution will reward you with personal recognition and success.
If you need any help with confidence issues or developing self-esteem, then these are areas where Life Coaching can definitely support you. Drop me a line, and let's see what we can do for you.