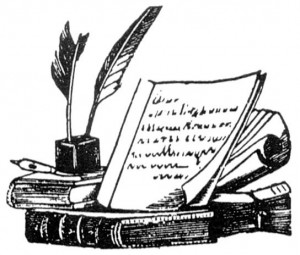 One of the best things about writing my regular Twitter blog has been the questions which it generates. Indeed, the series has developed partly to respond to emerging themes in the feedback I've received. This current posting is a good example and comes in response to a host of queries about the finer points of writing Tweets. I've had questions about the importance of spelling, grammar, punctuation, number of characters, content, readability and when to include links. They all come down to the same issue: how to write the perfect Tweet.
I have argued previously that Twitter is pointless without engagement. Even your closest friends and followers may soon tire of your broadcasting if you have not made the effort to build your own interactive online community. In order for this to happen, as my regular readers now know, there are four guiding principles that I use for all Twitter activity. Yes, it's FIRE again! Are your Tweets Fun, Informative, Relevant, or Expert? By testing against these principles, your Tweets will reach their two main goals, namely READABILITY and RE-TWEETABILITY.
Whether you have purely personal, social or business aims in mind, Twitter is now fast becoming the most effective platform from which to engage with real people online. These may be friends, colleagues or clients, but twitter has given us the means to engage with them all. We can start accumulating social credit with our community of loyal potential advocates.
Of course these same advocates can soon become jaded followers or even influential critics. To avoid this you need to know your readers and always give them the very best Twitter experience. Your Tweets should be given the same care and attention as a poet does to a well-crafted verse. Only then can you be sure that all your followers will read your words and want to pass them on.
By the way. How about a quick maths lesson to finish? Let's say you have 1000 Twitter followers hanging onto your every word. Even if they only have an average of 500 followers each, if they read and pass on your messages then you have a potential readership of half a million people! Food for thought?
In my next Twitter blog we will look at how to craft the perfect Tweet:
· Be a Beacon of Excellence
· Know your Audience
· The Optimum Number of Characters
· Grab the Attention
· Perfect Spelling
· Flawless Grammar
· Impeccable Punctuation
· Shortening Links
· Get a Twitter Buddy
· FIRE up your Content