In the previous Twitter blog I looked the reasons why your Tweets need to be perfectly written. In this post, I'll go through the techniques that you need to master if you want to craft the perfect tweet.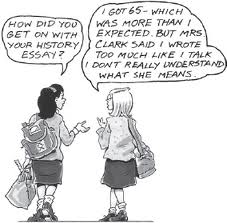 1. Be a Beacon of Excellence.
If you've been using Twitter for any length of time, you will have already started to become a selective reader. With no hope of reading all the messages streaming into your timeline, you will have started to scan the column for the avatars (pictures) or usernames of your favourite profiles. Even then you will not read everything written by your best friend or biggest client (although maybe you should). We are not Twitter auto-bots clicking on everything 'just because'. Try to notice what it is that entices you to stop, read, and click on the link.
This same filtering applies to new followers. We notice their Tweets because they are new, but only if they write well will they become an addition to our mental list of worthy Tweeters to follow closely. Of course if the quality of their engagement falls off, we may lose interest and unfollow them – even if only in our heads. You need to be excellent to get noticed, but you need to be consistently excellent to stay noticed. The best beacons shine out in all directions. Your well-crafted Tweets need to get re-tweeted in all directions too.
2. Know Your Audience.
Apply FIRE to everything that you do on Twitter. Remember that you are writing for an audience of critical readers. This may seem obvious, but you are not the target of your own Tweets – your online community is.
Twitter itself is not your sales counter. Do not attempt to be a Twitter salesperson. Likewise, be wary of too much self-promotion. By all means provide links to your own content and use Twitter to drive people to your website, but be subtle. Any attempts at direct sales or blowing your own trumpet too loudly will lead to you being thought of as little more than a source of spam. As Jim Rohn says "Don't blow your own horn, or you might just miss the music".
3. Optimum Number of Characters.
Of course we are all well aware of the 140 character limit for Tweets but there are two very important additional considerations here.
Firstly, for your messages to be re-tweeted you need to allow enough space for the re-tweet details to be added. This may take 20 characters, so your message is now down to a total of 120. Secondl,y if you are adding a link this may need another 20 characters so you need to refine your message to be well-crafted and only 100 characters long!
Of course there may be times when the ability to re-tweet may be risked for the sake of good copy, but beware; if this happens too often, your community will stop trying, or worse, your perfect Tweet maybe deformed by "txt spk" before being sent on. Of course as a re-tweet, everyone will assume that you wrote the abbreviated version!
4. Grab the Attention.
You need to grab your follower's attention, making them want to read your Tweets and click on your links. Remember, obvious selling should not be an option. Most people hate the idea that they are being sold to, especially in social media, so be artful and make it look like you're doing something else.
No matter how consistently good you have been, your followers still need a good reason to read your work. Take a look at your Twitter screen. Things happen fast, and you will be faced with multiple Tweets, therefore multiple choices at any one time. More so if you are using groups and column feeds. Your follower need only refresh the screen once and your tweet is gone from their attention for over.
Remember that even if your only intention is to get people to read your latest blog, you have to 'sell' the link. You also need to be aware that people don't buy products, they buy benefits, so what is the benefit (reason) that will get them to click on your link?
It is worth noting a couple of strange Twitter behaviours here. Firstly, well-written Tweets may well get re-tweeted even if your follower has not clicked on the link or read the content themselves. Take it as a compliment that they trust and believe in you that much. Secondly, by the same token I would warn against ever re-tweeting a link which you have not checked first yourself-unless of course you wish to be a friend to spammers everywhere!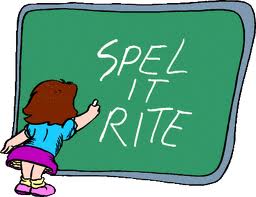 5. Perfect Spelling.
Maybe this is the school teacher in me, but I believe that the next three points are fundamental to professional, readable Tweeting. I make no apology for this but if any of it scares you then number 8  below will hopefully throw you a lifeline.
Like it or not you will be judged on how you write and how you spell.  This may seem patronising, and you will say "but so-and-so has 2 million followers and they can't spell". This  may be true, but if 'so-and-so' is a celebrity, people will follow them no matter what they say or how they say it. You and I, dear mortal being, do not have that luxury, so let's make do with excellence instead. Please consider typing your tweets into your favourite word processor first and spell-check them. Avoid 'txt spk'. You may think it's cool, but it can make you appear at best lazy and at worst in possession of a limited education.
6. Flawless Grammar.
Make sure that every Tweet and every sentence in a Tweet starts with a capital letter.
Give every proper noun (name) a capital letter. Please note that Twitter and Tweet are names.
Leave one space after every full stop.
Use apostrophes properly and learn the difference between its and it's, your and you're and also their, there and they're.
Don't type in UPPERCASE as it will look like you're shouting.
7. Impeccable punctuation.
Whatever your personal feelings about accurate punctuation, it is the feelings of your followers that matter. Enormous numbers of people get very irate about incorrect punctuation. I've covered some points already, but in addition to correct sentence structure, use commas and speech marks correctly and avoid using too many exclamation marks. Also use hyphens and semi-colons sparingly but effectively.
A good self-check is to read your tweet aloud to yourself. Are the natural breaks and breathing spaces punctuated.
8. Find a Twitter Buddy
Be honest with yourself regarding spellings, grammar and punctuation. If you are at all unsure of your own abilities (and perhaps if you're not), then seek out a Twitter buddy. This person will take on the role of your very own copy-editor, checking over your Tweets, where possible before you post them. A fresh pair of eyes will often see things which we have missed ourselves.
9. Shortening Links.
Twitter will automatically shorten URLs if you include them, but the bulk of the link will remain intact. In order to shorten the link as much as possible it is worth using one of the third party applications. For the serious user I would recommend using bit.ly for very clear reasons. Not only does Twitter handle bit.ly shortened URLs very well, but there are added benefits too. The stats pages are great and can provide a wealth of useful information about the use of your link. Scroll down the page to show your shortened links and then click on the 'Info page +' next to the link. This will open a new page of very clearly presented information about the link.
10. FIRE up your Content.
All this may seem like hard work when twitter is supposed to be 'instant' and 'fun'. It can still be fun, but a little consistent work now will pay great dividends and the effort will soon become second nature. You will gain respect within your network and this will add to your online social capital.
Above all don't lose sight of your twitter content. Make sure it passes one or more of the FIRE tests. Is your Tweet Fun, does it Inform or Inspire, Is it relevant and/or is it Expert information?