I'm sure you will have come across this verse or lines from it in many forms and in many places. It is often quoted but it seems that nobody is sure where it came from.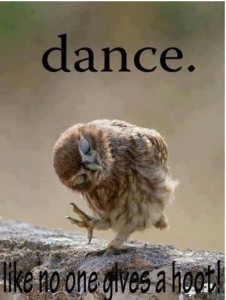 Dance like no one is watching.
Love like you'll never be hurt.
Sing like nobody is listening.
And live like it's heaven on earth.
Let a smile be your style today!
Whatever the origin, the message is powerful. Live life for today. Smell the flowers. Soak up the sunshine. Kiss the baby. Do it all with a smile. I have talked about Mindfulness and the power of Mindful meditation but I also believe that too much introspection and too much time spent deciding how to connect can, leave one taking life far too seriously and not actually living it.
We get so absorbed in the search for happiness that we miss the chance to be happy. Contemporary life is filled with challenges for all of us and everyday things bring new sadness, more worry and ever more stress. Let's just take that as read and decide to be happy anyway. Alfred D.Souza once wrote:-
"For a long time. It seems to me that life was about to begin, real life. But there was always some obstacle in the way, something to be gotten through first, some unfinished business, time still to be served, or a debt to be paid. Then life would begin. At last it dawned on me that these obstacles. Were my life."
If we choose to view life from this perspective then we see that there is no way to happiness, happiness is itself the way. If we accept this and we must also learn to cherish every moment. Try to share every treasured moment with someone special. Surround yourself with people worth sharing your precious time with.
Remember that in the bank account that is your life, time is unique. You are making steady withdrawals as you go through life, but you cannot make any deposits. Time waits for no man, and your time will not wait for you. So stop procrastinating. Banish 'until' from your thinking. Stop waiting….
Until you finish school.
Until you go back to school.
Until you win the lottery.
Until you lose weight.
Until you gain weight.
Until you get a job.
Until you get married.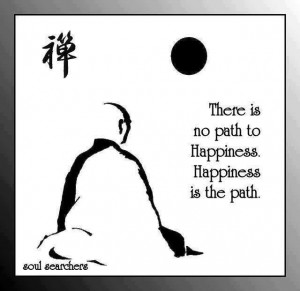 Until you have kids.
Until you get divorced.
Until the kids start school.
Until the kids start college.
Until the kids graduate.
Until the kids leave home.
Until you retire.
Until you get a new car.
Until you get a new house.
Until tomorrow.
Until the sun comes out.
Until the rain stops.
Until the weekend.
Until Monday morning.
Until the end of the month.
Until spring.
Until summer.
Until autumn.
Until winter.
Until after Christmas.
Until the New Year.
Until payday.
Until your song comes on.
Until you have a drink.
Until you are sober.
Until you die.
Until you are born again!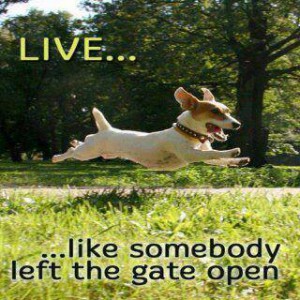 Decide that there is no better time than right now to be happy. Happiness is the journey, not the destination:-
Sing like nobody's listening.
Live like there is no tomorrow.
Work like you don't need the money.
Love like you'll never be hurt.
And dance like no one is watching!
This is an edited and updated version of a blog which I first posted in March 2012.