I am pleased to welcome Jamie Dunn as my guest blogger for November. Regular readers will have met Jamie in my blog about inspirational young people written to refocus opinion after the September riots across the UK. Jamie Dunn is a 19yr old entrepreneur from Birmingham. This remarkable teenager is already Managing Director of his own company, called Made By Young People. Jamie is an international speaker, a Youth Ambassador and has been recognised with a prestigious Youth Excellence Award. It is well worth reading Jamie's story on his website, from his first business at the age of 12 to his current venture challenging and inspiring fellow teenagers to succeed. In this blog Jamie highlights a void between the young people who our Media would have us believe are the norm and those like himself who I believe should be shouted from the rooftops as beacons for the future.
Frankie Cocozza + Media = Damned Generation
Posted on November 7, 2011 by Jamie Dunn, Entrepreneur.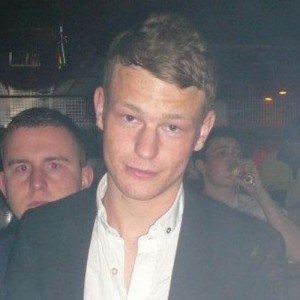 I never normally watch X Factor, but have been hearing a lot about the progress and story of, "Frankie Cocozza." After reading about him in the national papers, hearing about him on Facebook, Twitter and through all my friends I thought I would spend an hour of my Saturday and Sunday seeing what all the fuss is about. I'm no Simon Cowell or have any experience in picking out a talented musician but I was disgusted to see and hear that this individual had made it all the way through to live shows and get national exposure.
He isn't a great singer, he isn't even a great entertainer or after reading about him, he doesn't seem like a nice guy either. Now this all could be the way that the show and the media is making him out, but it does raise a very scary thought to me, "What kind of example is this setting to me and my generation?"
Frankie comes along and within a few months he is on national TV glamorizing binge drinking, sleeping around and not even working hard to improve his musical "talent". The media have placed so much attention on him and made him an over-night star. Good for Frankie, bad for the millions of young people out there. I'm 19 and the same age as Frankie and after watching the show I now feel like giving everything up and auditioning for some form of reality TV, get successful over-night and then release a book about something, it evidently worked for a lot of celebrities out there and is working for Frankie, why wouldn't it work for me?
We as a country are to blame for the high unemployment rates in young people at the moment, and the situation surrounding Frankie is the perfect example of why. The media is placing so much emphasis on the likes of Frankie, binge drinking footballers and tax dodging MP's that we are forgetting the impact that this has on our nation's young people. We are setting the precedent that it's ok not to work hard, to not bother and to not improve ourselves because success is so easy. We see footballer's getting paid millions a year, great, but how did they get there? Instead of showing the flash cars, why don't we show the other side to that, the 4/5 hours day training, the mental drain and the solid life commitment from the age of 12 to do what it takes to become professional and then maintain it? We don't show what's needed to get an end result, we just show the flash cars and the success. This is why young people are disillusioned and think success happens over-night, because that's simply all that we see and we are seeing it now with Frankie.
Me and my peers are currently being labeled as the "Damned Generation" and world leaders, politicians and activists are all searching for the answer to saving our generation, the truth is that we don't need saving, we just need to be seeing and hearing the right things and with the media controlling the thoughts and actions of the majority of teenagers in this country is it any wonder that many young people now aspire to lead a life like Frankie Cocozza?
It's not Frankie that is failing, it's us as a nation.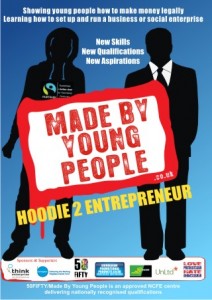 Read all about Jamie and his work at http://www.jamie-dunn.com/
Jamie's company website http://www.madebyyoungpeople.co.uk/